Year 2021 Calendar
Hello, welcome back to our blog, and this time we are back with an all-new 2021 Calendar. Yes, a new Calendar for your ease and access to make your daily schedule productive and healthy. A Calendar is very important in various ways. Be it Events, Birthday parties, holidays, or any other important or any special day. One needs a calendar to mark any important work or schedule to be followed up.
The Monthly and Yearly Calendar 2021 is an all-new calendar with all the important holidays and a 12-month format with a very clear print. You can not only download the Printable Calendar 2021 from our website but also you can get a print of the calendar and laminate it.
Once you download the calendar 2021, you can either paste it on your desk or use it as wallpaper on your desk. This will help you always to memorize important dates and events in the coming days or months.
Check out the latest calendar click on this link 2022 Calendar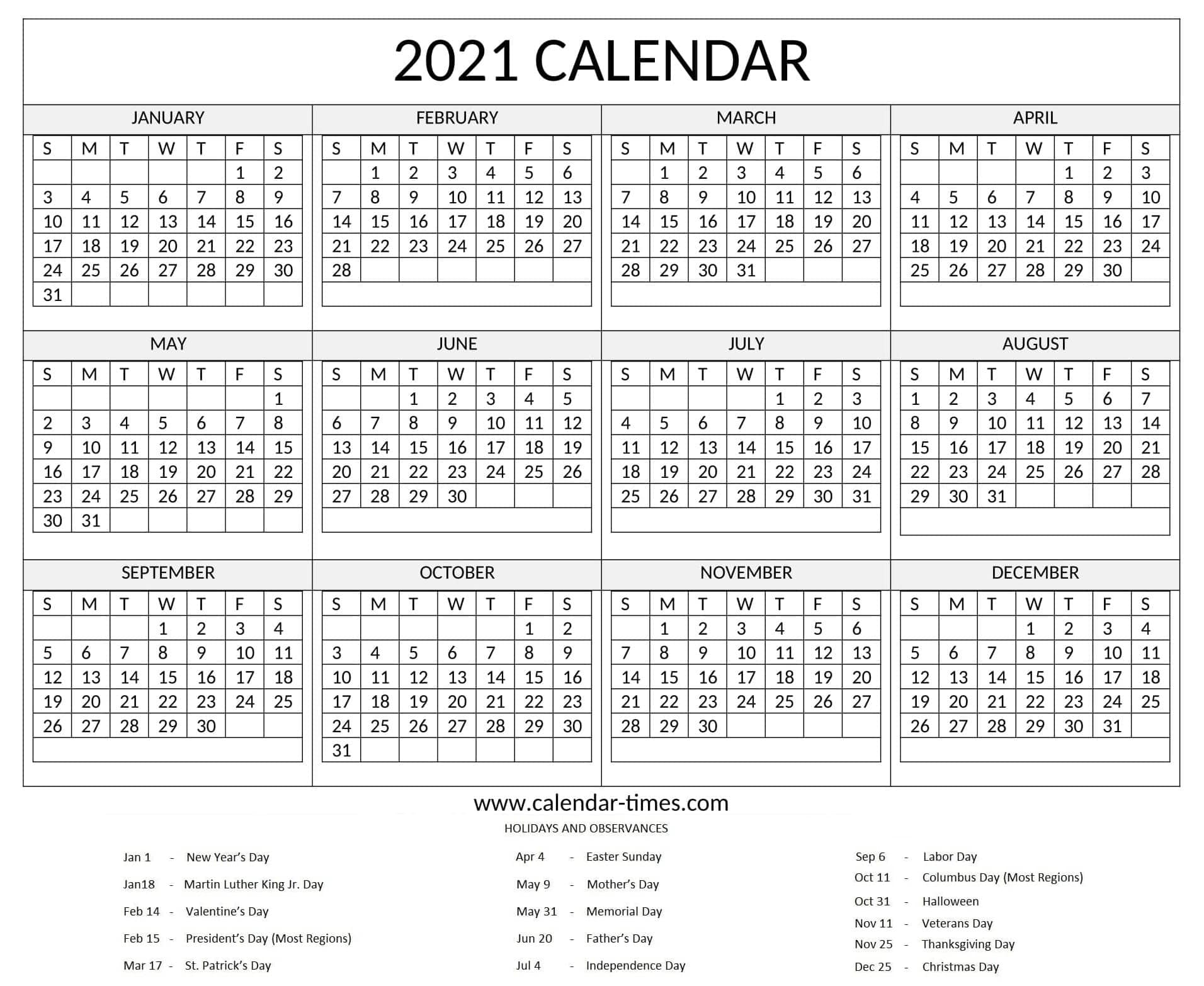 Printable 2021 Calendar
You can also get a calendar of 2022 to plan your future accordingly. We are also providing you with an all 12 Month calendar to mark your events monthly or regularly. You can get the calendar in PNG and PDF format. Click on the download link, customize the calendar and get the print. You can hang it in your bedroom or place it at your office desk, class desk, etc. Get as much as you can and gift it to your family, friends, colleagues, etc.
We are very excited to tell you, that you can get the calendar 2021 template from the website free of cost. You can view the Calendar or download it in PDF or PNG format according to your suitability. One can also get the print of a calendar and laminate it to put to use. It's very easy to download our printable calendar 2021 from our website and use it on daily basis to mark your special events and days.
The all-new blank calendar 2021 is very flexible and versatile to use, all you have to do is download your calendar. The regular calendar comes with a 12-month format reading from Sunday to Saturday. The calendar 2021 with holidays comes in a very handy and regular size for one and all, and it can be used in your home, office, or anywhere you want to use it.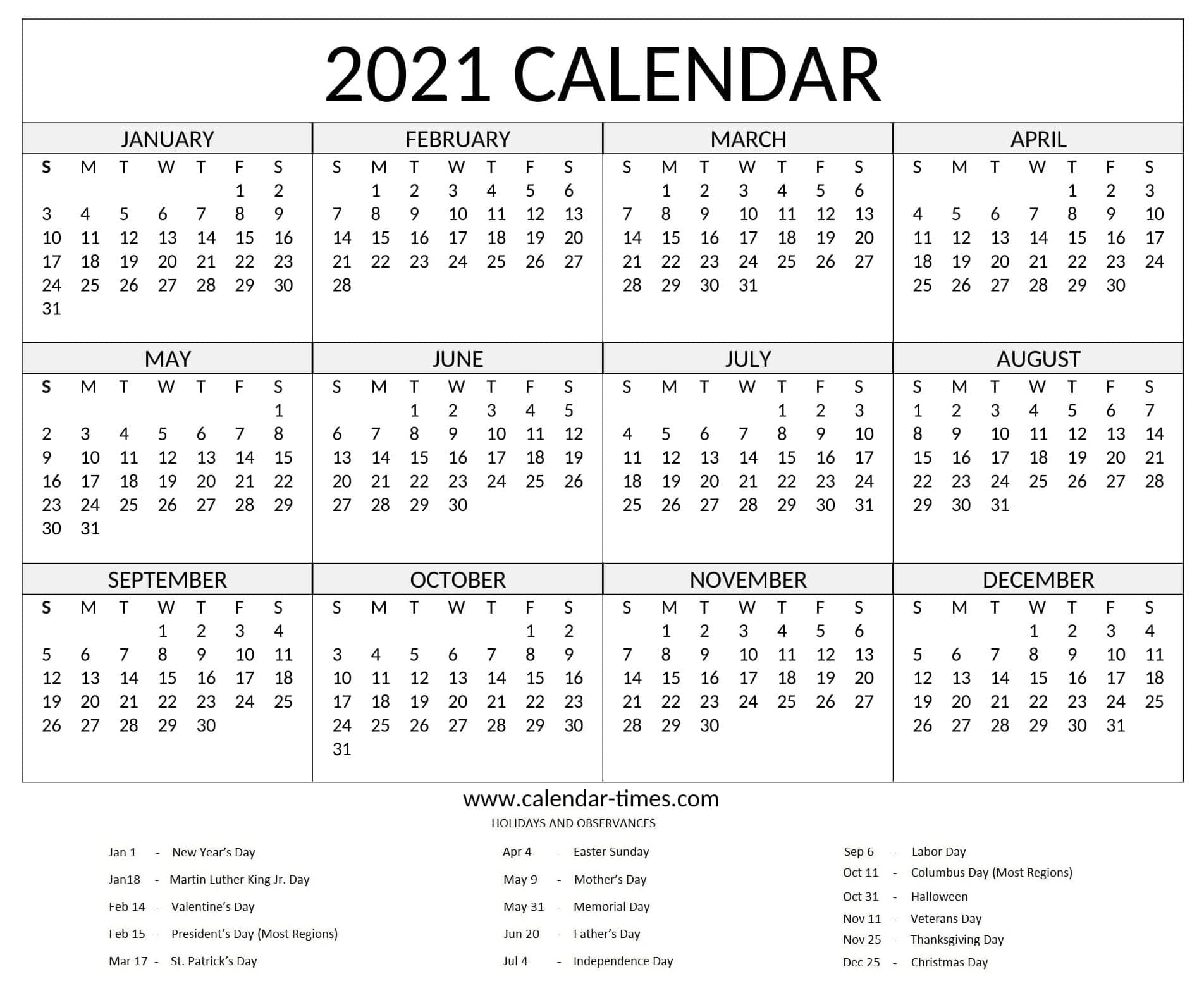 Blank 2021 Calendar
It's very confusing often to have an unorganized schedule and often we feel like that we have missed a major work or event. But now, it's very easy to manage work and schedule with an all-new editable calendar 2021.  You can track holidays, keep a mark of special events, and also you can plan your future accordingly with the help of a New Year Calendar.
A blank 2021 calendar you can easily schedule your future events and live a hustle free life. An organized schedule is very easy to work with, and also it helps you to achieve your goals. We are happy to help our users all across the world. Get our 2021 calendars today for all your comfort.