March 2021 Calendar
March is the third month of the year along with 31 days. As Earth turns to springs, and worm moon comes with the promise of gardening and ending winter. This month arrives without a national holiday, but religious holidays are celebrated in several states. An interesting fact about this month is that every year it begins on the same day of the week as November and ends on the same day as June. Download a March 2021 Calendar Printable and get all the facts and details for every month.
March is affiliated with many beliefs like to be a month of earthquakes. This is because the two strongest earthquakes of U.S history happened in March 1964. On other hand, in some states, it is known for new beginnings.
March month was named for the Roman god of war, Mars. This was also known for the time when armed conflicts would resume after the winter end. Around 700 BC, the Roman calendar began with March month. At that time it was known as Martius month. Check out more ideas – April 2021 Calendar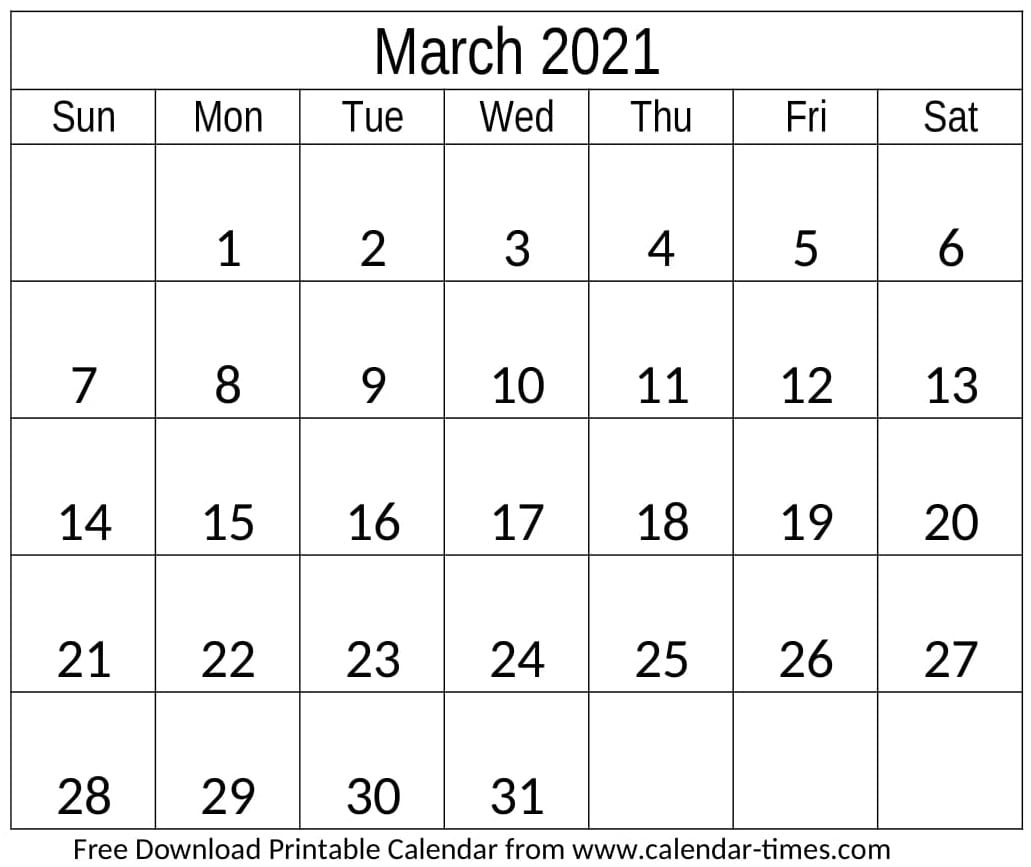 March Calendar 2021
In this month when spring comes for a new beginning and the winter fall, people beloved that this is the month for a new beginning. Therefore they started their calendar with March month. Around 450 BC, March was pushed to the third number of the calendar.
Holidays In March 2021
Explore the list of holidays in the March 2021 Calendar with Holidays. You can also visit our website to get the latest calendar of March from 2021 with extensive information and a holiday list. Our customized calendar will help you in scheduling all your upcoming plans.
Labour Day – Labour Day is a federal weekend in Australia that was initially called 'Eight Hours Day'. This holiday is celebrated on different dates in the Australian States, like Western Australia on March 1 and in Tasmania & Victoria on 8th March. To get out of the stress of workload peoples enjoy the long weekend during this occasion. Through various platforms, many communities make people aware of their rights and organize parades.
Calendar March 2021
Saint Patrick's Day – Saint Patrick's Day is a cultural and religious celebration that happens annually on 17 March as the death anniversary of St. Patrick, patron saint of Ireland. He had established monasteries, churches, and schools and converts the Irish to Christianity. Irish folks would traditionally visit the church in the morning and rejoice in the afternoon.
Holi – As a country of numerous cultures and beliefs, Indian peoples celebrate many festivals over the year and Holi is one of the biggest festivals in the country. It is known for the cultural celebration of colors. In these festivals peoples from all religions take part by splashing colors on each other.
It is difficult to remember all the holidays, so we recommend you, download the March 2021 Calendar Blank by clicking on the given link. Outline your daily routine and complete your tasks with comfort.